PSVitaGamer Forum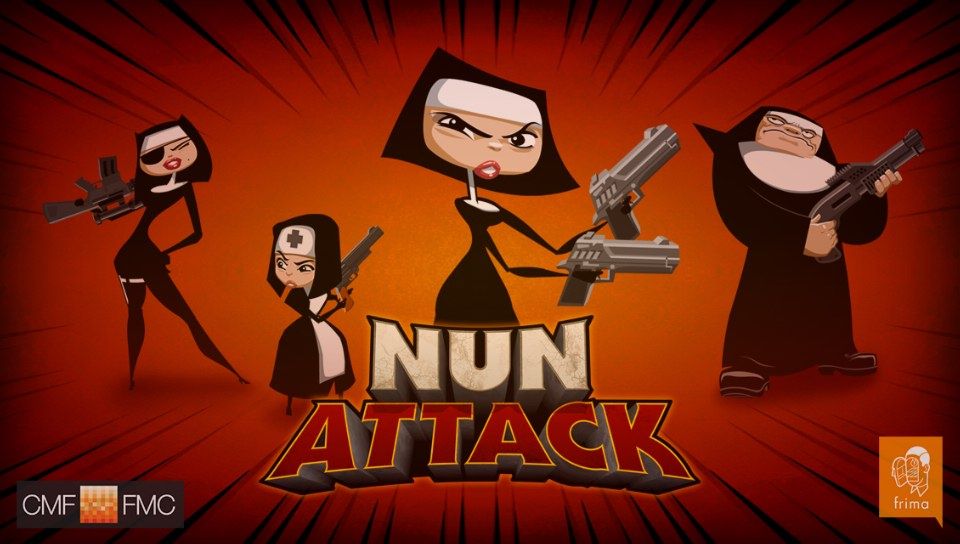 Another tiny release, but at least it's a good game! Nun Attack finally reaches Europe, with Sine Mora for PS+ members.
PS+:
PSVita Games:
Source and Other Consoles

I hope you picked up Soul Sacrifice and Zombie Tycoon 2 last week, 'cause this week isn't offering much of anything new. If you missed some old gems though, you might be in luck with the sales and price changes. (Hot Shots Golf is a personal favourite!)
PSVita Releases:
Price Change:
Assassin's Creed III Liberation – (Now: $26.99 – Originally: $35.99)
Hot Shots Golf: World Invitational – (Now: $17.99 – Originally: $35.99)
Sales:
Retro City Rampage (Cross-Buy) – (now: $7.49 – originally: $14.99)
Source: PSBlog

The PlayStation Vita has long been touted as a system with no games. The media and people on the internet seem to think there's no library of games and that there's nothing to play; and they'd be wrong (for the most part). While it's true that in a few key areas the Vita lacks choice (and in one, it lacks good games altogether), over all it's a well-rounded system with lots to offer. Pulling from the opinion of trusted friends well versed in gaming and my own experiences, here are some great games for the Vita;

-
Action/Adventure

Uncharted: Golden Abyss is the obvious mention here; a game which builds upon the Uncharted legacy by putting great graphics, characters and story lines onto the Vita. You take control of Nathan Drake as he uncovers the dark secret behind the 400-year-old massacre of a Spanish expedition. Following the murderous trail of an ancient and secret Spanish section, Nathan races...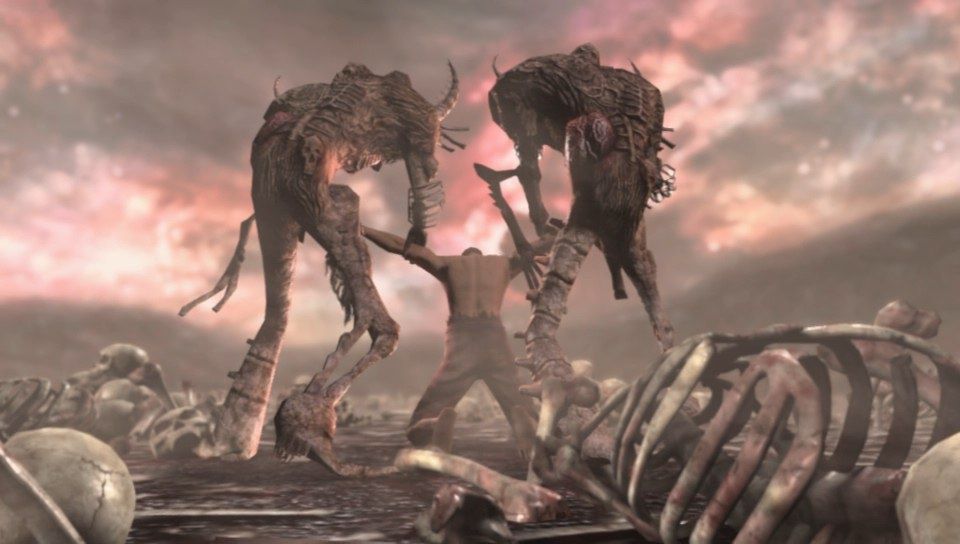 Some great games coming to Europe today, though it looks as if the UK and Ireland will have to wait 'til Friday for their Soul Sacrifice fix.
PSVita Games:
Farming Simulator - £6.49/€7.99
Machinarium - £4.79/€5.99
Soul Sacrifice (available May 3rd for UK/IRE) - £29.99/€34.99
Zombie Tycoon II: Brainhov's Revenge - £7.99/€9.99
PSVita DLC:
LittleBigPlanet (Cross-Buy)
Cinco De Mayo Mariachi Costume - Free
More for other consoles at the source.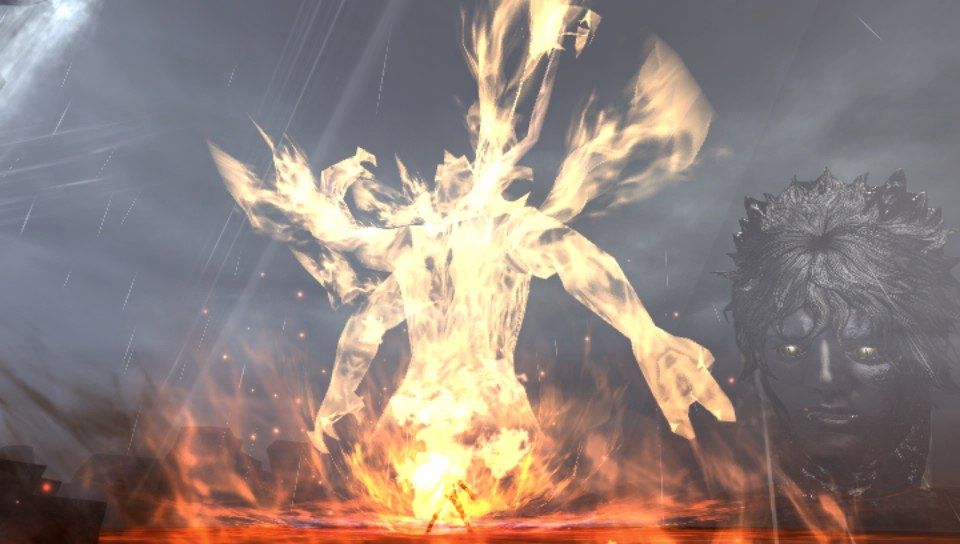 Two great PSVita games releasing this week as Soul Sacrifice explodes onto the store with Zombie Tycoon 2 in tow.
PSVita Games:
Soul Sacrifice – $35.99 (2.2 GB)
Zombie Tycoon 2: Brainhov's Revenge (PS3/Vita Cross-Buy) – $9.99 (658 MB) - *Free for PS+
PSP Games:
T.A.C. Heroes: Big Red One – $19.99 (19.1 MB)
PSVita Demos:
Price Change:
Hakuoki: Demon of the Fleeting Blossom – PSP Game (now: $9.99 original price: $24.99)
Growlanser: Wayfarer of Time – PSP Game (now: $14.99 original price: $29.99)
Gungnir – PSP Game (now: $14.99 original price: $29.99)
Sale:
LittleBigPlanet – Reg: $35.99 / Sale: $24.99 / PS+: $17.49
Metal Gear Solid: HD Collection – Reg: $34.99 / Sale: $24.49 / PS+: $17.14
PlayStation All-Stars Battle Royale – Reg: $35.99 / Sale: $24.99 / PS+: $17.49
Sly Cooper: Thieves in Time – Reg:...
The Sony Entertainment Network has enabled a new features today; download queuing for browser purchases.

The ability to queue up content to be downloaded the next time you turn a system on has been added to the Sony Entertainment Network online web-store. You can access your queue from the following link, and download purchases remotely to your PS3 and PSVita. It's worth mentioning that the download of purchased content will take about ten minutes to start if you're console is currently on, and if it's not the download will begin next time you log in to the PSN. If you have PlayStation Plus, the sync will also occur with the nightly update. This queue feature is confirmed to work on both the PlayStation Vita and PlayStation 3.

There are some interesting things you can do from your download list now as well, such as choosing which system to send the download to for a cross-buy title (or both, if you prefer).

All said, it's welcome new feature that will surely help you fill up...
Another light week for EU PSN users, though Draw Slasher isn't bad at all =D
PS Vita Games:
Draw Slasher - £3.99/€4.99
Thomas Was Alone - £5.99/€7.49
PSP Games:
Hakuoki: Warriors of the Shinsengumi - £19.69/€23.99
PS Vita DLC:
Thomas Was Alone - Benjamin's Flight - £2.99/€2.49
More for other consoles at the source.
I don't know about the other releases, but Draw Slasher is pretty fun so far. Here's the drop for the week.
=
PS Vita Releases:
Draw Slasher ($5.99 – 495MB)
Meet Hanzo the ninja. While he was training, the Pirate Monkey Zombies kidnapped his family. Take control of his awesome blade and aid him in the quest to free them!
Guilty Gear XX Accent Core Plus R ($14.99 – 915MB)
An all new Guilty Gear from the chart-topping 2D fighting game series is finally available on PSVita.
Thomas Was Alone ($9.99, Cross-Buy with PS3 – 270MB)
Thomas Was Alone is an indie platformer about friendship and jumping. Guide a group of sentient rectangles through a series of environments, combining their skills to reach the end.
Free PS+ Game:
SoulCalibur: Broken Destiny
Added to PS Vita Store:
Black Rock Shooter The Game
Ragnarok Tactics
PS Vita Add-ons:
...