PSVitaGamer Forum
I don't know about the other releases, but Draw Slasher is pretty fun so far. Here's the drop for the week.
=
PS Vita Releases:
Draw Slasher ($5.99 – 495MB)
Meet Hanzo the ninja. While he was training, the Pirate Monkey Zombies kidnapped his family. Take control of his awesome blade and aid him in the quest to free them!
Guilty Gear XX Accent Core Plus R ($14.99 – 915MB)
An all new Guilty Gear from the chart-topping 2D fighting game series is finally available on PSVita.
Thomas Was Alone ($9.99, Cross-Buy with PS3 – 270MB)
Thomas Was Alone is an indie platformer about friendship and jumping. Guide a group of sentient rectangles through a series of environments, combining their skills to reach the end.
Free PS+ Game:
SoulCalibur: Broken Destiny
Added to PS Vita Store:
Black Rock Shooter The Game
Ragnarok Tactics
PS Vita Add-ons:
...
According to both Facebook and PlayStation Lifestyle, Drinkbox Studios is planning on releasing DLC for Guacamelee soon.
According to a post on their Facebook page they are not only planning one, but multiple DLC packs. Featured in these packs is expected to be things that couldn't make it into the game in time for release, and some other special goodies. Pack #1 is being worked on now, but more are slated to come. A solid number or price hasn't been thrown around, so here's hoping DLC is both plentiful and cheap.
Back to Guacamelee now, I still haven't had time to get that platinum…
-
Source
I hope you like demos, 'cause the Soul Sacrifice demo is pretty much the only (amazing) thing this week.
PSVita Demos:
Soul Sacrifice Demo (Pre-order now)
PSVita DLC:
LittleBigPlanet (Cross-Buy)
Knights Of Old Costume Pack (£2.39/€2.99)
Dead Or Alive 5 Plus
Private Get Away Set (£12.99/€16.99)
Private Paradise (Free)
Source and Other Releases
Soul Sacrifice arrives a day late in North America due to Playstation Network maintenance, and a large and public fumble on Sony's side. There are almost eight-thousand comments on the Soul Sacrifice post at PSBlog US, most of them unhappy at the full day's delay of a demo that shouldn't have been hard to distribute. Commenters even broke a record, slipping into the #2 spot for most commented blog post on the site. What a mess.
PSVita Releases:
Dragon Fantasy Book I ($9.99, Cross-Buy with PSVita/PS3)
PSVita Demos:
Soul Sacrifice – (Online play only 'til the 30th)
PSVita Add-Ons:
Dead or Alive 5 Plus
Private Getaway Set ($16.99) – Get all 12 Hot Getaway costumes and a set of sexy videos of all the ladies of Dead or Alive!
Frobisher Says!
Mega Fun Pack ($1.99) – Everyone's favorite oddball, Frobisher, has been busy crafting another set of crazy challenges...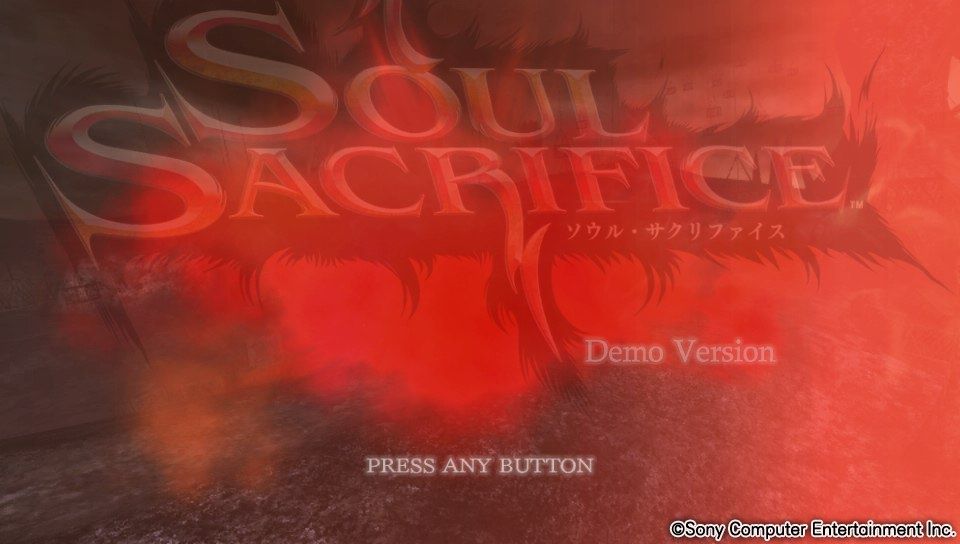 Both North America and Europe are getting a special treat this week; as the Soul Sacrifice demo hits the PSN for both regions on the 16th and 17th respectively.
Back in February, I did a small screen-shot preview with the Japanese demo - which I thoroughly enjoyed playing. For more discussion on Soul Sacrifice, or to check out the preview, go
HERE.
There is also information about an impending update
HERE.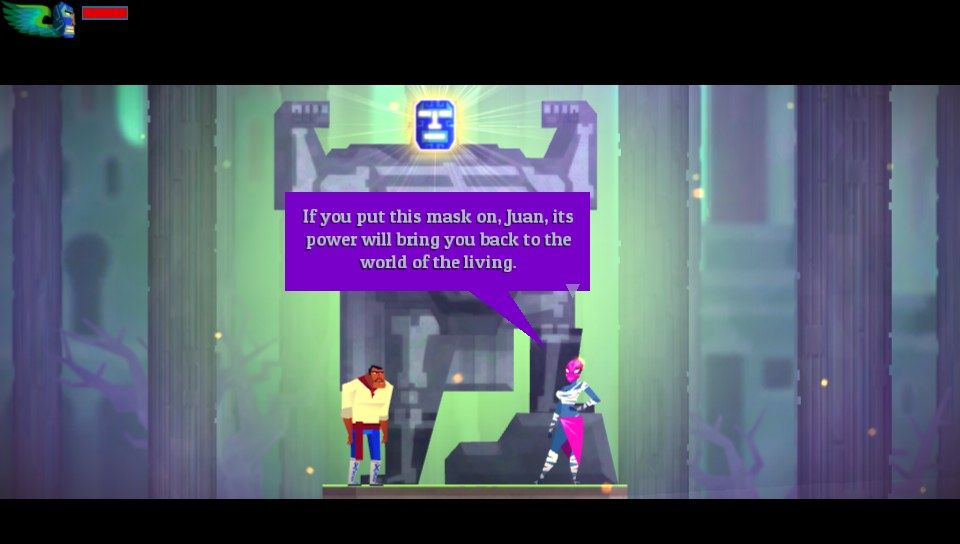 There isn't much out this week, other than the must-buy Guacamelee! Don't hurt yourself rushing to buy it. =D
PS Vita Releases:
Guacamelee! [Cross-Buy] - (£9.99/€12.99) – 20% off for two weeks on PS+
Table Mini Golf - (£1.59/€1.99)
PS Vita DLC:
Table Mini Golf - Toy Land Course Pack - (£0.79/€0.99)
—
More releases for other platforms at the source.
.
Firmware 2.10 for the Playstation Vita is now trickling down to users – the main new feature; folders.
The changes to the firmware are as follows;
Create folders to more easily manage your favorite application icons on the home screen, with up to 10 icons in each folder and a maximum of 100 on the home screen (including icons inside the folders).
Verify which PS Vita card you are using by looking at the home screen's info bar. You can also save the layout of your home screen icons in the memory card.
Added video support allows you to play videos within the browser (memory card required; some videos are not supported).
New email enhancements allows you to view HTML messages, add multiple email addresses to your contacts, and easily search your messages using the new search feature.
PlayStation Plus members will be able to automatically update PlayStation Mobile format software and upload game save data onto online storage using 3G connection....